Peter Joseph McCartney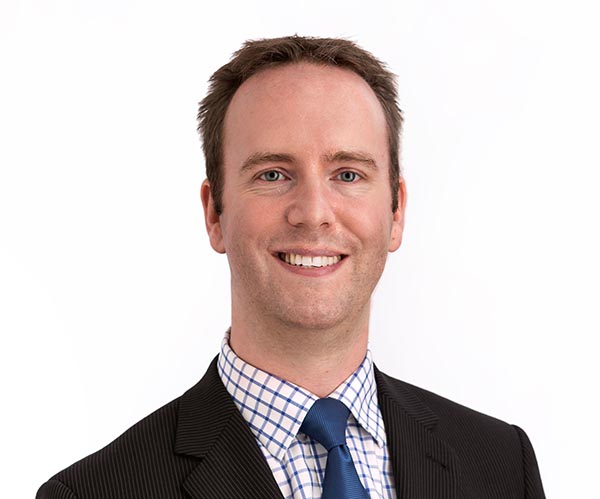 LL.B.(Hons) B.Com
Legal Practice Director
Peter has been involved in the legal industry since 2002. He completed his Bachelor degrees in law and business (Accounting) in 2002 at Griffith University during which time he undertook work experience in the legal industry. In 2003 he commenced at Spranklin Solicitors where he completed his articled clerkship under the guidance of the then owner, Patrick Spranklin. In June 2005, Peter commenced in a management role at the same time as being admitted as a solicitor in Queensland.
In July 2008, Spranklin Solicitors became Spranklin McCartney Lawyers under Peter's guidance and leadership.
Peter is driven by one simple thing: Results! He thrives on finding solutions to the most challenging problems yet is equally enthusiastic to handle the everyday battles faced by individuals and businesses.
In his spare time, Peter enjoys exercise, martial arts, cars and motorcycles, playing music and getting outside whether it be for camping or just going for a hike.
Christopher Lee
Christopher Lee is an Associate with Spranklin McCartney Lawyers, having joined the team in 2011.
Christopher's focused areas of practice are Estate Planning, Succession Law and Commercial Law.
During his time with Spranklin McCartney Lawyers, Christopher has built a strong client base and assists his clients with a variety of legal needs, which may otherwise fall outside of his focused practice areas, which ultimately adds to the overall general practice of Spranklin McCartney Lawyers.
When assisting clients with their Estate Planning, Christopher ensures he keeps the client's needs as a paramount importance and always endeavours to create longevity in his client's Wills and Power of Attorney documents. Despite this, a Will or Power of Attorney should be reviewed and may require updating on a regular basis, depending upon the changing dynamics of a family. Christopher helps his problems to consider possible issues within their Estate Planning, and creating a solution that benefits his clients and their beneficiaries.
Going hand in hand with Estate Planning is the administration of Deceased Estates, an area of law in which Christopher works and advises on a daily basis. Christopher has assisted with the administration of Estates of his own clients, and estates in which his clients have been named as Executors. Additionally, Christopher has had experience in defending claims for further provision from an Estate, as well as contesting Estates on behalf of disappointed beneficiaries.
In addition to Estates and Succession Law, Christopher also provides advice and assistance upon a wide range of Commercial Law matters. Christopher has a number of clients who own premises used as Retail Shops, and provides ongoing advice to those clients with regard to new and renewing Retail Shop Leases, as well as standard Commercial Leases.
His work in Commercial Law also extends to conveyancing of Commercial Properties, purchases and sales of Businesses, Share Sale Agreements and drafting and advising upon Contracts covering a variety of situations.
If you are unsure whether Christopher can assist, he is always happy to have a no obligation chat on the phone, to discuss how he, or another team member of Spranklin McCartney Lawyers, may be able to help.
Contrary to the jokes and stereotypes, Christopher is very cost conscious and will do his best to keep legal fees at a minimum.
When not in the office, Christopher has a range of hobbies including fishing, Wing Chun Kung Fu and scale model making, though most of his time is spent with his young daughter and family.
Christine Lee
Lawyer
Christine Lee makes up one of our four lawyers here at Spranklin McCartney Lawyers.
Christine kicked off her career in the migration law sector however joined our team in 2016 and has since expanded into many other areas of law.
Whilst many lawyers choose to specialise in one or two areas of law, Christine enjoys taking on any area that her clients bring to her. Christine sees this as an opportunity to provide a more personalised and continuous service to each client no matter the circumstances.
With so many areas of law, Christine's day can range from helping a couple to lock in a contract on their dream home to settling a family separation and all the way through to assisting businesses reach their goals. Ultimately, Christine will work alongside you to formulate a plan to reach your desired outcome in the quickest and most realistic way possible.
Once all that is said and done, just like with her work, Christine enjoys a vast range of activities outside the office. Favouring camping along the beach, trail bike riding or even just huddling up for a spot of knitting.
Deanna Allen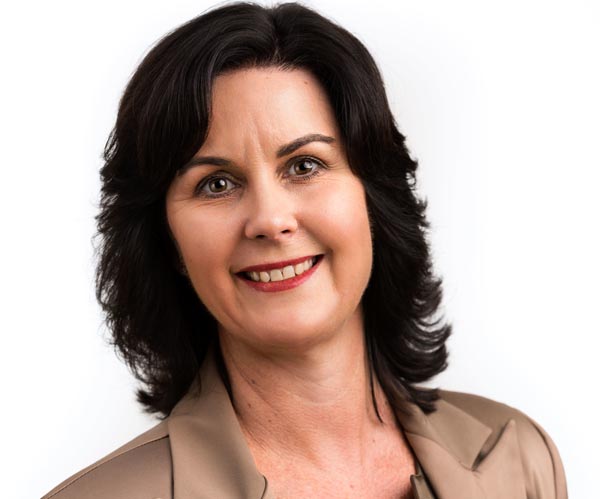 Practice Manager
Deanna has worked for the firm for 6 years and has over 20 years' experience in the legal industry and has undertaken many different roles such as secretary; conveyancing clerk; leasing paralegal; partner's secretary; deceased estates paralegal and most recently, Office Manager.
Deanna has a general understanding of all areas of law and loves working in our general practice.
She has a passion for helping clients in any way she can and offers a friendly smile and empathetic ear.
Deanna is a team player and is happy to assist other staff members to achieve our clients' expectations and goals.
When not at work, Deanna enjoys entertaining and spending time with her close friends and family.