In the Office of my Divorce Lawyer Brisbane: When it is over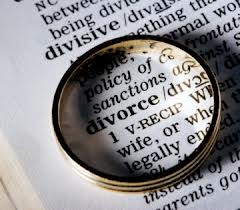 You are in the offices of a divorce lawyer Brisbane.  "Do you take this man/woman to be your husband/wife till deaths do us part?" Most of us expected the fairy tale ending of "and they lived happily ever after". Reality, however, is that divorce rates are increasing by the year. Many people feel that it is better to get the help of a divorce lawyer Brisbane than be trapped in a miserable and unhappy marriage. One party has to file a petition with the court asking for a divorce, even if both parties agreed to divorce. The petition will state the grounds of the divorce.
Why do marriages fail and what grounds are there for a divorce? Some of the major reasons why marriages fail are because of adultery, lack of commitment, lack of physical attraction and lack of communication. Joseph Guttmann, author of Divorce in Psycho-social Perspective, found in his research that couples getting divorced after five to seven years of marriage are mostly because of high conflict. He also found that marriages that lasted ten to twelve years and then end up as divorce cases are the result of loss of intimacy and connection. Paul R. Amato found in his research that personal problems such as hurt, jealous, poor money-management skills, easy to get angry and having had an affair are the major causes of divorce cases. Your divorce lawyer will refer to the grounds of a divorce as "irreconcilable differences."
Parties need to try and negotiate their differences. If a couple have no children and little debt the process is less involved than a divorce where the parties have been married for a longer period with minor children and a significant amount of debt. In both cases it remains wise to obtain the services of a divorce lawyer Brisbane. Your divorce lawyer Brisbane will file a petition with the court asking for a divorce.  If the parties disagree on child custody and visitation, the court may order mediation. Other issues that need to be negotiated are the property division and spousal support. If the issues cannot resolve between the parties, it will be decided at trial. The legal process of a divorce requires the expertise of a divorce lawyer Brisbane.
A reputable divorce lawyer Brisbane or trusted family lawyer Brisbane can deliver services with the highest of quality and professionalism and guide you every step of the way through the process of getting divorced.