Making a Claim for Compensation against an Estate
Correct advice and proper Estate Planning can help prevent claims for compensation against an Estate – consider this scenario:
In 2002, Mary drafted a Will leaving her house to her daughter Alice. The rest of her estate is to be divided equally between her grandchildren. At the same time, she also drafted an Enduring Power of Attorney appointing Alice as her attorney. Alice had no knowledge of the contents of Mary's Will.
In 2005, Mary became incapacitated and needed to be placed into an Aged Care Facility. To raise funds for a bond, Alice sold the house and used half the proceeds towards Mary's bond. The remaining cash was put in Mary's bank account.
In 2013, Mary passes away. Alice discovers that as the house was sold, she is left nothing under the terms of the Will.
What can Alice do?
The situation described above is not an uncommon one. Often attorneys unknowingly sell an asset that has been specifically bequeathed under a Testator's Will. As the asset is no longer in existence, when the estate is administered the gift is adeemed and the beneficiary receives nothing.
Section 107 of the Powers of Attorney Act 1998 (Qld) provides that where a person's benefit in a principal's estate is lost because of the sale or other dealing of the principal's property by an attorney, a person may make a claim for compensation out of the principal's estate. This provision applies notwithstanding the person whose interest was lost was the attorney, such as Alice.
A similar provision is contained in section 60 of the Guardianship and Administration Act 2000 (Qld), and applies where the property was sold by an administrator for an adult.
Interestingly, when the Court is determining the quantum of the interest lost by the beneficiary, they will look to the value of the asset had it still been in existence at the time of the Testator's death.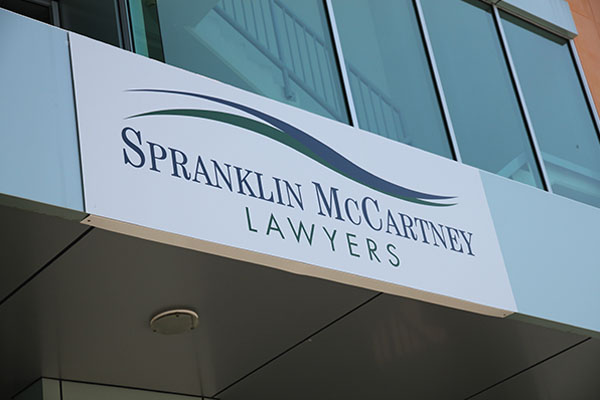 Therefore, in Alice's scenario if the house was sold for $300,000.00 in 2005, but is valued at $400,000.00 in 2013, her interest lost in the Mary's estate would be $400,000.00.
So how can a situation such as Alice's be avoided?
Your Will and Enduring Power of Attorney should be drafted together. Where appropriate, it may be beneficial to provide your attorney with a copy of your Will, so they are aware of the contents therein.
Contact our friendly team at Spranklin McCartney Lawyers today for estate planning advice, or assistance in making a claim for compensation.
Article accurate as at 8 November 2013